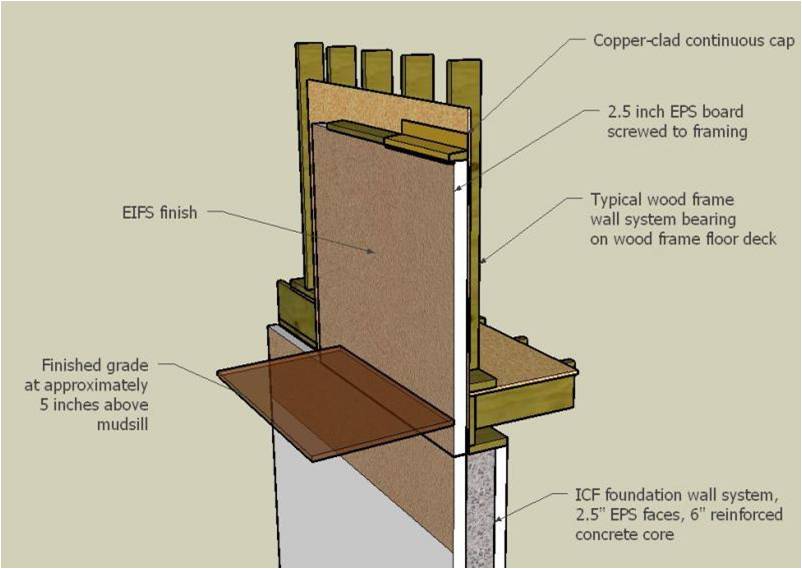 A Grade Cut is a process required for buildings when the exterior insulation finish system (EIFS) is installed bellow the ground causing moisture over time and termites infestation.
 What Grade Cuts is Best For
Prevent damage to the lamina from hydrostatic pressure
Prevent moisture intrusion through wicking
Prevent termites infestation
Grade Cuts Components
Fiberglass Mesh
Base Coat
Finish Coat
How Grade Cuts Works
At its base, EIFS system should terminate a minimum 4-6 inches above finish grade either with back-wrapping that is EIFS sealed and caulked or back-wrapping with EIFS mesh and base coating into the foundation.
First step is to cut the EIFS 4-6 inches above ground level and remove from the foundation then seal the bottom of the cut to the foundation with adhesive base coat to match the house color and texture as close as possible.
Grade Cuts Services Where to provide
Grade Cuts services are available here at www.atlaro.com.