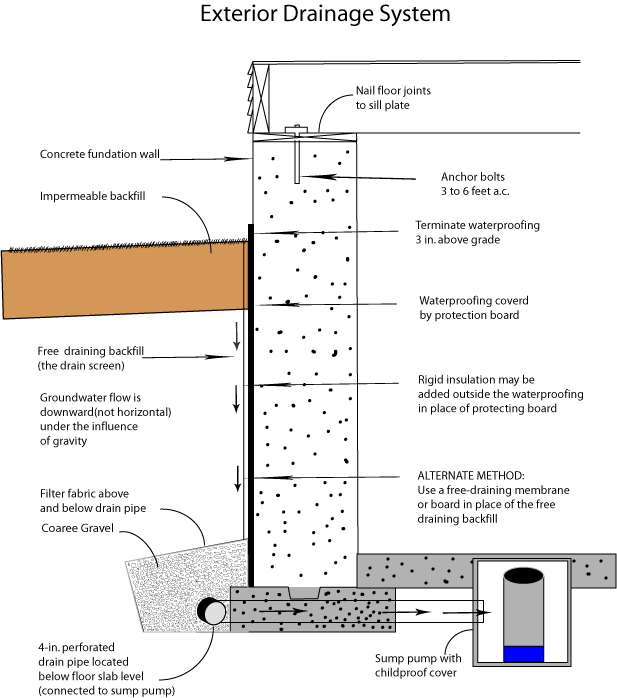 Exterior Drainage System, also called french drain, is a technique used to capture the water before it infiltrates in the building foundation.
What Exterior Drainage System is Best For
Exterior Drainage System is used to stop the water intrusion through a basement or a crawl space using a perforated pipe which carries it away from the foundation. See French drain.
Before the system is installed, a waterproofing liquid membrane together with a film insulation is recommended to be applied on the foundation.
Exterior Drainage System may be used for the following
 Protects foundation from water intrusion
Exterior Drainage System Steps to Follow
First, the entire perimeter of your home must be cleared.
Next, dig out the perimeter of the building all the way down to the footing
Apply the waterproofing membrane on the dry walls
Add a film insulation
Install the 4 inch drainage pipe
Add again gravel to cover the pipe
Install a sump pump to collect, remove, or redirect water away from the basement (if required)
The excavated soil will be back filled on top of the system
Exterior Drainage System Services Where to provide
Exterior drainage system services are available here at www.atlaro.com.