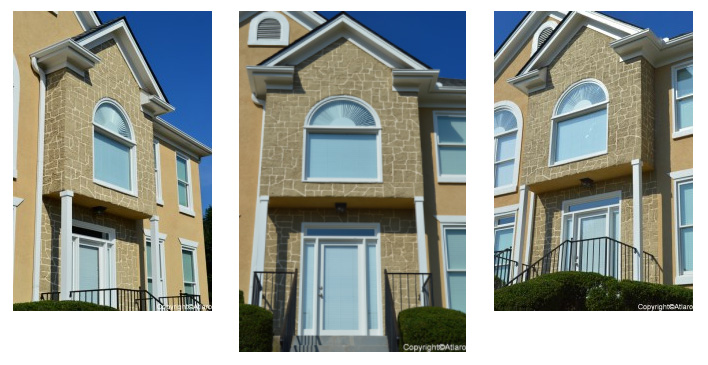 Vertical Stone from BrazoStone™ is a lightweight and cost-effective way to transform interior and exterior vertical surfaces into something truly special. This remarkable crushed limestone-based system is spray-applied in a unique process that enables the certified applicator to finish a project in a number of distinctive ways. Create smooth stucco finishes that offer the elegance of real limestone, achieve a stone-by-stone masonry effect, or provide just the right finishing touch with exquisitely detailed quoin corners—all with one incredible product and without the weight, cost or limitations of other methods. The proprietary formulation of this unique decorative but durable limestone coating offers a product of unparalleled excellence.
Product Benefits
Endless versatility
Create finishes ranging from smooth limestone stucco to hand-carved looks. Design anything from the classic look of European stone to the contemporary style of ledgestone.
Unparalleled excellence
Achieve an elegant, decorative look without the weight, cost or limitations of other methods. Built to withstand elements.
Cost-effective solution
Direct-apply this stone veneer over existing surfaces without the need for expensive and time-consuming tear-out. An added benefit: No need for rain screen or brick ledge!
Product Features
Wide variety of applications
Consider the addition of stone to add charm to your home or give a commercial project a facelift. Perfect for a wide range of vertical surfaces(cellar,basements,hallways) as well as ceilings.
Proven product performance
Brazo Stone -Fully guaranteed when used according to manufacturer's directions.
Enhanced craftsmanship
Spray-applied by certified applicators/artisans over such surfaces as drywall, brick, concrete masonry units, cementitious stucco and lath, to name a few.