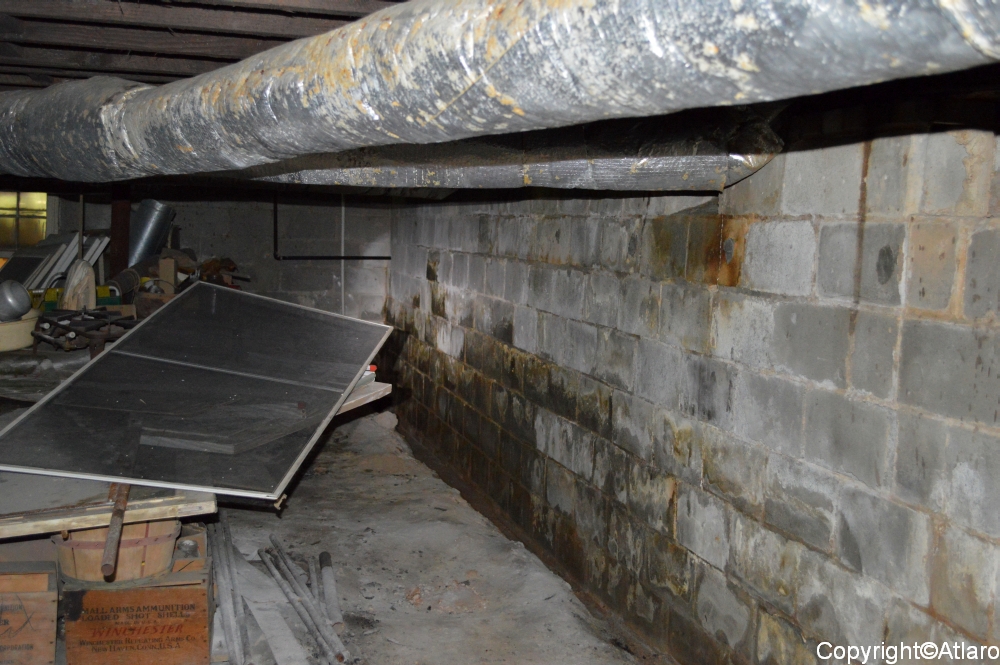 Crawl Space Waterproofing is needed when water is leaking into the crawl space, which can cause health and structural problems to your home.
Crawl Space Waterproofing is Best For
Crawl Space Waterproofing is used to prevent moisture, which can damage the foundation of your home, and also stops mold growth, a source of allergic reaction.
Crawl Space Waterproofing is very important as they are the foundation of the home. If the crawl space is affected by a serious problem, the whole house might be affected as well.
Water is all around your home, it's always looking to invade through the smallest crack in the foundation and likely through the ground. Water intrusion and the resulting high humidity levels in your crawlspace are perfect breeding ground for mold and mildew.
These problems can occur at any time of the year. Most issues are noticed in the humid Georgia seasons like spring and summer. A normal first reaction is to call your heating and air contractor, but they cannot solve the problem for you.
Health and safety issues must be considered when installing a crawl space. As air warms in a home, it rises and leaves through the upper regions of the house, much in the same way that air moves through a chimney. This phenomenon, called the "stack effect," causes the home to suck air up from the crawl space into the main area of the home.
Mold spores, decomposition odors, and fecal material from dust mites in the crawl space can come up with the air, aggravating breathing problems and creating a variety of health-related problems.
Crawl Space Waterproofing steps to follow
Clean the area
Repair foundation cracks
Waterproof interior and exterior walls
Install interior French drain
Crawl space encapsulation with vapor barriers
Install drainage system
Common reasons water may penetrate a crawl space
Heavy rain
Footer cracks
High water table
Hydrostatic pressure
Blocked or improper downspouts
Seepage around bulkhead openings
Air pockets under slab
Clogged or nonexistent drain fields
Crawl Space Waterproofing services Where to provide
Crawl Space Waterproofing services are available here at www.atlaro.com.